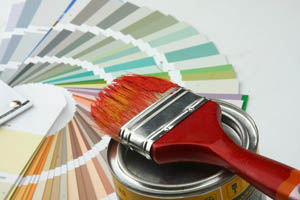 If you are looking for London refurbishments, then you have come to the right place. My London Builders offer a dependable and quality one-stop-shop service for all your renovation needs. We have plumbers, structural engineers, electricians and everybody else you may require for your project and all of them are qualified and experienced in their given area of work.
We don't just deliver great refurbishments, we also deliver peace of mind. Knowing that each and every aspect of the refurbishment project is being taken good care of is almost as important as the work itself. That's something that comes as standard with My London Builders.
We also guarantee the best possible services at the most affordable rates, no matter how simple or complicated your project is. Call us today to find out more!
My London Builders undertake London refurbishment projects throughout the boroughs. We take pride in our commitment to customer satisfaction and are willing to go the extra mile to make sure that all customer requirements are met.
We are experts in all types of improvements and refurbishments for both commercial and residential properties. Moreover, we can also handle conversions, extensions, repairs, plumbing, plastering, building and much more.
Interested in our services? Give us a call today

What ever you need, any type of building work, can be done fast, efficiently and for sensible price. We can provide free estimates. Book your estimate now. Just dial 020 8829 0458 and one of our assistants will answer all your questions.
Whould you like find out more about our services?

We have experienced specialists in any type of building works! If you want to find out more about how we could improve your home and pricing please send your question over email and we would be more than happy to answer.
At My London Builders, we believe that no task is too large or too small. No matter what the size of your project, you can be sure that you will get fully focused, expert attention on your London refurbishment.
Our tradesmen do everything possible to make sure that your project is completed on time. Budget is a key factor in any building project. Money is tight, and everything counts. You need a firm that delivers on time, but also on budget. While we can't plan for the unforeseen, we can promise to keep expenses to a minimum and work with you to keep to budget, whatever happens.
No matter what type of London refurbishments you are considering, you should start by discussing your options with our building specialists. After understanding your objectives, they can recommend you the most feasible way to meet them.
This can include advice on construction phasing, materials, and even a completely new approach for delivering exactly what you want. Our experience is worth money too, more often than not it can save time and money by delivering innovative and effective results.
We ensure that every minor detail in your London refurbishments is paid attention to. We therefore undertake every client project as if it was our own.
Regardless of what you want to do with your property, whether you want to just modernise it a bit or whether you have an extensive refurbishment plan, we can cater to all your needs.
With fully capable staff and state of the art equipment, My London Builders offer professional London refurbishments that are hard to find anywhere else. The service is meant to be cost effective, allowing customers to achieve their refurbishment goals with the minimum of expense.
We provide fully personalised building services, meaning that no matter what your needs and preferences are, they will be realised and fully taken care of.