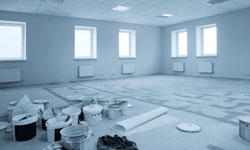 One of the most popular projects at the moment is home refurbishment. London has thousands of neglected properties that are just begging to be brought back to their former glory, or homes that are being moulded to fit particular lifestyles. With property prices among the highest in the world, people have to find savings where they can, which is why old properties needing work are getting snapped up so quickly.
If you're fortunate enough to secure the finance necessary for such a project, then it can be an exciting time. Whether you choose to run the project yourself, or have My London Builders do it for you, there are plenty of things to bear in mind when considering a refurbishment. London builders for the most part are more than capable of doing renovations as they play such a big part in the local landscape. Check with us first to quote first, we're sure we can do the job you want at a price you'll love.
You're going to need a firm with direct experience, especially if you're going to be working with a period property. There is bound to be an element of material matching, sympathetic restoration and other activities, and they aren't something just anyone can pick up and do. There's also the question of craftsmanship. Many building firms can throw up an extension, or loft conversion in a matter of weeks, but when it comes to detail work or restoration, they haven't a clue. My London Builders are up to the job, and have the people, with the right skills for that job.
Due consideration needs to be given to planning permission. The boroughs are closely monitored, and permission for certain things not given freely. Before getting us on board, it's essential that you meet with the planning department to discuss your plans, especially if there are going to be structural changes, extensions or loft conversions. If the property is in a conservation area or is listed, then things get more tricky.
Interested in our services? Give us a call today

What ever you need, any type of building work, can be done fast, efficiently and for sensible price. We can provide free estimates. Book your estimate now. Just dial 020 8829 0458 and one of our assistants will answer all your questions.
Whould you like find out more about our services?

We have experienced specialists in any type of building works! If you want to find out more about how we could improve your home and pricing please send your question over email and we would be more than happy to answer.
Once the relevant permissions are in place it's time to engage My London Builders. We have the skills, the experience and the enthusiasm to bring your ideas to life. You want the right people on site, on time, for a refurbishment, London or elsewhere.
The most important thing to bear in mind if managing your own refurbishment is effective communication. You need to make sure your builder has in their mind exactly the same picture as you. This isn't as difficult as it might seem. Taking the time to talk to us about every aspect of the project, having it all written down, and keeping lines open to answer questions as they arise is normally enough for most. We like working with the client not just for them. That means working collaboratively. It's a little more work, but it's worth it in the end.
If you're looking for your next project, you can't get more challenging than a refurbishment. London is full of them, ranging from small Victorian terraces to grand Georgian mansions. As long as you have the money, the determination and a good London builder, there should be nothing stopping you.
My London Builders would be happy to quote or discuss your plans. Give us a call or email us using the contact form.