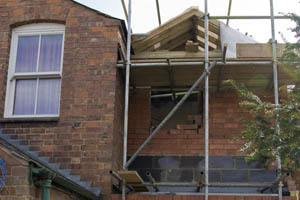 My London Builders, is the name that rings a bell, when somebody is planning to renovate an existing home, or simply want to extend a home to create an addition room. This is because of our experience, reliability and timely delivery within the estimate. We have a team of highly qualified and experienced engineers and tradesman, who can deliver you a home, which you have been dreaming of. We built our reputation on quality and punctuality over a period of time.
The current financial situation has forced many people to take a fresh look at their home construction and home improvement plans. People want to make room for a new kitchen or convert an existing garage into a living room or extend the house on the vacant open space at the rear of the house. Whatever the plan may be, any renovation or extension, requires a meticulous planning, accurate estimation, approval from regulatory authorities and completing the extension in time within the estimated cost. We, in My London Builders, will be able to help you  to do exactly the same.
We have a professional team, who can help you, right from assessing your property, listening to your requirements, making a free quote, undertaking the job,  till completing the job and handing over to you. We have structural engineers, who can assess, the age of the building, stability and additional reinforcement, if, required. Once, we complete our assessment and your requirements, we will make a detailed plan and estimation, and submit an offer for your approval. After getting your approval, we will apply for local authority clearance.
Our Specialists can suggest the style and functionality of such extension with elegant interior design, lighting and fittings. We will discuss your requirements and listen to you carefully, so that we will incorporate all your requirements well in the design stage itself. We can even show you how, your extended home will look like,  and walk you through, using our 'virtual reality' animated presentation. We will deliver your extended home, that exceeds your expectations, but well within your estimation. You will cherish the decision that you made, to hand over the job to us, for the rest of your life. It is once in a lifetime opportunity, and you don't want to make a mistake. You want to get it absolutely right.
Interested in our services? Give us a call today

What ever you need, any type of building work, can be done fast, efficiently and for sensible price. We can provide free estimates. Book your estimate now. Just dial 020 8829 0458 and one of our assistants will answer all your questions.
Whould you like find out more about our services?

We have experienced specialists in any type of building works! If you want to find out more about how we could improve your home and pricing please send your question over email and we would be more than happy to answer.
Your home extension will save your lot of hassles, from moving to a new home or suburb, and starting afresh,  all over again. You may miss your environment and the neighbourhood, with which, you grew up. You need not  move to a new place, just because of some additional space you needed. Home extension is the right decision in current situation and   we, in My London Builders, guarantee you a smooth transition, from your present home to your extended home, with added  amenities. Your extended home will have a new look, and its value in the market will increase. You will a get an instant return, on your small investment, that enhances the value of your asset.
We offer our extension services, all over London and suburbs, and we are available from Monday to Friday from 9am to 7pm, and on Saturdays,  from 9 am till 5pm. Simply call our extension team, and we will do the rest for you.