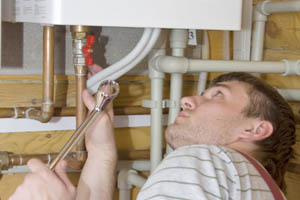 My London Builders is the name, synonymous with quality, workmanship, timely delivery, and customer relationship. We have built our reputation in construction industry over a period of time, with thousands of satisfied customers. We have a team of well qualified and experienced Engineers, tradesmen and technicians. We undertake, brand new construction, renovate existing buildings and also maintenance of buildings. We have a team of well-trained masons, bricklayers, plumbers, electricians, carpenters and roof specialists. We also undertake extension of existing homes and conversion of lofts and Garages for additional space, adding value to the assets.
Our plumbing team consists of several qualified engineers, accredited by local agencies and professional bodies, to undertake all type of plumbing jobs in a building. These include plumbing in bathrooms, kitchen, toilets and drainage. We also undertake repairs of showers, leaking pipes, fittings and sinks. We have a large inventory of various plumbing materials, of various brands, in different  materials of construction, such as brass, copper, stainless steel, thermoplastic and FRP (fibreglass reinforced plastic) pipes and fittings. Our engineers will be able to diagnose your plumbing problems with their latest gadgets, and testing equipments, and repair them quickly and economically.
Plumbing is a specialised field, and our team is well qualified to undertake plumbing, connected with heating, cooling systems, drainage pipes, gutters and sewage lines. Modern plumbing jobs of a building, is very much different, from the jobs that were carried out a decade ago, due to technological improvements and availability of various materials, equipments and tools. The personnel doing such jobs have to have a professional training on various aspects, such as the new materials available, tools and methods. A small clog in the drainage pipe can cause lot of problems and may take several hours to fix it.  The personnel should be fully trained, licensed and insured. Workplace injuries are common, and the technicians need to be fully insured against such accidents, in work places.
Our plumbers are well qualified to undertake installation of boilers, heaters, geysers using electrical as well as gas heating systems. They will be able to advise the right types of appliances that can save, on your energy bills, and reduce your carbon footprints. With increasing awareness of water conservation, fuel saving and energy efficiency, it is critically important to engage professional companies like London Builders to install, operate and maintain such appliances.
Interested in our services? Give us a call today

What ever you need, any type of building work, can be done fast, efficiently and for sensible price. We can provide free estimates. Book your estimate now. Just dial 020 8829 0458 and one of our assistants will answer all your questions.
Whould you like find out more about our services?

We have experienced specialists in any type of building works! If you want to find out more about how we could improve your home and pricing please send your question over email and we would be more than happy to answer.
Drainage problems such as blocked drains, toilets and sinks, clogged gutters and down pipes may require water-jetting .We have all necessary equipments and tools to complete all drainage repair instantly.
We undertake repair and maintenance of air-conditioners and HVAC systems, such as charging refrigerant gases, changing air filters, repairing radiators, venting and drainage. Our service people are available round the clock 24 x7 and from Monday to Saturday. We are ready to take your calls and we will reach you within an hour. We don't charge for assessment and offer free quotes. Our experienced team can suggest better solutions and appliances to conserve energy and reduce your maintenance cost. All our services are available to suit your budget and time schedule.