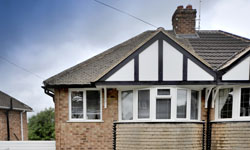 For complete, professional property renovation in London, you need My London Builders!
As an established company with a track record of happy clients, we are ideally placed to offer the full range of property renovation services for homeowners, landlords and commercial property owners.
My London Builders manage all types of building projects from new builds to period properties, town houses to country homes, bungalows to log cabins. We can take care of everything from planning and design, permissions, plumbing, electrics, plastering, general building, to painting and decorating.
We provide an honest, friendly and professional service, designed to cause you the least amount of upheaval possible. We do everything we can to work quickly and efficiently, but we won't compromise quality.
Interested in our services? Give us a call today

What ever you need, any type of building work, can be done fast, efficiently and for sensible price. We can provide free estimates. Book your estimate now. Just dial 020 8829 0458 and one of our assistants will answer all your questions.
Whould you like find out more about our services?

We have experienced specialists in any type of building works! If you want to find out more about how we could improve your home and pricing please send your question over email and we would be more than happy to answer.
Homeowners
Your home is your castle. Your sanctuary, somewhere to bring up children, relax after a hard day, or hide from the world. Whatever your home is to you, it will be the same to us.
We know we're in your home and respect it as such. We need to do the work, but we're sensitive to your needs. We do what we can to minimise the disruption and will keep the noise and mess to a minimum.
We provide you with a single point of contact throughout the project. We have plenty of experience dealing with local planning permission, building regulations and listed building consent and can take care of those headaches too if you like.
For complete property renovation in London, contact My London Builders, today!
Landlords
Your property is your business, and when it doesn't have tenants it isn't making money. Performing renovations on London rented property is all about speed and efficiency. You need high standards, but you need the work done fast.
That's where our skill and experience in building trades comes in. We can schedule the work in the most efficient way possible. We have honed our process so each stage makes way for the other in a seamless way. We schedule the work so different trades can work while not getting in each other's way.
That not only saves time, but also money. You're not paying for a property to stand empty, and you aren't paying builders to take their time over it.
For fast, effective property renovations in London and the South East, contact My London Builders today!
Property Companies
The requirements of property companies are almost the same as those of landlords. Speed and workmanship going together to achieve a great result in the shortest time.
Property companies usually have a portfolio of rented property to manage of varying levels of luxury. To work effectively with them, the contractor has to be able to achieve high quality work at the lowest price, in the fastest time. A difficult feat to be sure, but one My London Builders are up to.
We have the size to cope with multiple property renovations in London at once. We have the trades that produce work to the highest standards and we all work quickly to achieve your goals.
The next time you need property renovation in London, call My London Builders. We deliver exactly what you need.