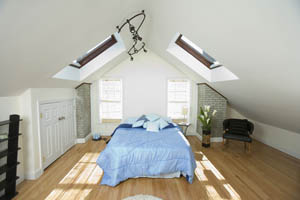 Loft conversion is a popular choice of many families, so that they can avoid moving to a new property for the sake of some extra space. Some homes in London have a heritage value, and the best option for them will be the conversion of Loft. We can offer customers a free quote and some practical suggestions based on our experience. My London Builders is a trusted source for your loft conversion.
My London Builders is a medium sized, civil engineering and Construction Company. We are based in the city of London. We specialise in all types of buildings, such as residential, commercial and industrial. We can undertake a brand new construction on a Greenfield site or refurbish or renovate an exiting building. We also undertake various maintenance services of buildings. We have a team of   highly skilled professionals, and qualified tradesmen, who can deliver quality services in a timely manner.
Many homeowners would like to find more space, by undertaking a loft conversion, without disturbing the roof of the existing building, in order to avoid large capital investment. Loft conversion is the speciality of My London Builders. Home improvement is becoming popular, as the space is a constraint and many companies specialises only on home improvements. They even offer DIY (do it yourself) kit to undertake such home improvement work. Perhaps one can do small improvements such as changing the interior such as painting the walls with different colours or changing the window curtains. But conversion of a loft to make some extra space is not 'everybody's cup of tea.' It requires a careful study, planning and experience.
Changing a loft is a simple and the most popular home improvement method in London. People would like to add some extra space for living or for storage. Specialised contractors such as My London Builders should do such a conversion. One should have sufficient headroom in the loft under the roof to enable such conversion. Normally a height of at least 2.5-2.7 meters will be required, between the joist and the apex of the roof. Such a space will allow installing a window, to get natural light apart from some extra space.
Interested in our services? Give us a call today

What ever you need, any type of building work, can be done fast, efficiently and for sensible price. We can provide free estimates. Book your estimate now. Just dial 020 8829 0458 and one of our assistants will answer all your questions.
Whould you like find out more about our services?

We have experienced specialists in any type of building works! If you want to find out more about how we could improve your home and pricing please send your question over email and we would be more than happy to answer.
The team from My London Builders will conduct a detailed examination and study the feasibility before suggesting   the best conversion option in the most economical way. We will also check routinely for rainwater leakage in the roof before undertaking such conversion.
There are different methods of converting a loft, and fitting a window may be a good option. However any such loft conversion must have a clearance from local authorities. Contractors like us, who can effectively liaise with officials and get their approval, can do a better job.
Once we get the approval of the planning authorities, then we will study the structural strength of the building to undertake such conversion. We may have to introduce some kind of reinforcement to strengthen the building structure to facilitate the loft conversion. Converting an attic is the best option of creating an extra space as as much 30% more than the existing space. That is why; loft conversion is very popular in London. Once the loft conversion is completed satisfactorily, one can expect the value of the building to shoot up as much as 20%, according to the real estate market sources.