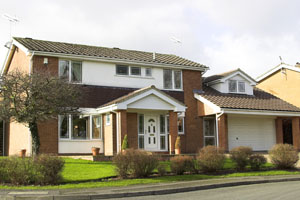 Converting existing space in a home is the most popular way of adding usable living areas without extending. The most prevalent of these is the garage conversion. London is short on space and property is expensive, so not everyone can afford to move when their family grows.
My London Builders perform dozens of garage conversions in London every year. With high prices and lack of affordable lending, it's often the only way growing families can get more space without moving.
If you're someone who needs more space and has a garage you don't use, why not contact us for a free quotation? Call us on 020 8829 0458 today!
Loft and garage conversions are the number one way of adding living space to a home without the expense of an extension. As an added bonus, planning permission isn't always required for garage conversions. London borough councils all have different requirements, and will need to be consulted first, just in case.
Interested in our services? Give us a call today

What ever you need, any type of building work, can be done fast, efficiently and for sensible price. We can provide free estimates. Book your estimate now. Just dial 020 8829 0458 and one of our assistants will answer all your questions.
Whould you like find out more about our services?

We have experienced specialists in any type of building works! If you want to find out more about how we could improve your home and pricing please send your question over email and we would be more than happy to answer.
However, as a rule, as long as the conversion won't alter the outside of the building too much, doesn't enlarge the building, and the property has no planning restrictions on it, you should be fine. Always check first though to make sure!
Many homes in London have retained their "permitted development rights," which is your right to make certain changes without having to seek permission. We can help find out if your home has these rights before we start work.
If your home has had these rights waived, we can also help secure planning permission to do the conversion.
When was the last time you put your car in the garage? Would it even fit? The vast majority of people don't use their garage to store their car. They use it to store their stuff. If you like in a modern house, only the smallest cars fit in the garage anyway.
If you're just using your garage to store boxes, it's an expensive waste of space. It would be much better to consider a garage conversion. London homes are some of the most expensive in the world, so how beneficial would it be to be able to add an entire room for much less than it would cost to move?
An average garage conversion in London would add around 10% to the end value of the property. Considering the relatively modest expense of having the work done, this should be seen as an investment rather than a cost.
The lack of usable land and the property prices are what drives demand for garage conversions. London is a hotbed for those wanting to improve not move, and the conversion is the most popular option. Consider the expense of moving to a larger home and compare it to having a conversion and the case is clear.
If you're looking for a quality garage conversion in London, and need a quote from a reliable, professional builder, My London Builders will be happy to help. Give us a call, or contact us via the website and we will get right back to you.