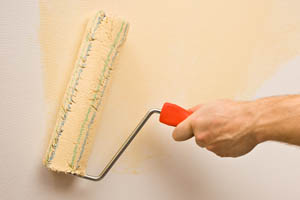 Home improvement is something that all of us should pay attention to. Your lack of ability or knowledge shouldn't prevent you from renovating your home. When it comes to home renovation, painting and decorating is the easiest way to completely transform a room, or your entire house. By spending a modest amount of money, you can turn your old-feeling home into a contemporary, classic, modern, Victorian, or Georgian work of art.
When it comes to painting and decorating, you can either do the job yourself or get it done by professional contractors. If you don't have enough experience, then you should avoid undertaking the project yourself and hire a painter and decorator. This will give you peace of mind knowing that somebody with knowledge and experience is doing the job for you. Hiring professionals is the best way to get the work done properly.
While there are a large number of painting and decorating contractors available nowadays, we are not all made equal. Finding the right ones for you can prove to be a difficult task. It is important that you avoid falling into the trap of cowboys or scammers.
In order to improve your chances of success, you should ask the people you know for references. As long as you check them, this is a very safe process. With a little bit of research, you can find painting and decorating contractors who can offer you reliable and quality services.
Interested in our services? Give us a call today

What ever you need, any type of building work, can be done fast, efficiently and for sensible price. We can provide free estimates. Book your estimate now. Just dial 020 8829 0458 and one of our assistants will answer all your questions.
Whould you like find out more about our services?

We have experienced specialists in any type of building works! If you want to find out more about how we could improve your home and pricing please send your question over email and we would be more than happy to answer.
Some people prefer to do the painting and decorating jobs themselves rather than hiring professionals, to save money. While you may sometimes be able to achieve cost savings by doing the job yourself, the professionals are affordable in many cases. With a little professional craftsmanship, a good painting and decorating job can improve the appearance of your house and make it more sellable.
When looking for painting and decorating services in London, you will see yourself surrounded by hundreds of companies with each of them claiming to be the best. However, if you want a reliable and reputable painting and decorating contractor, then My London Builders is the only option you should consider. We have a team of qualified painters and decorators who can handle your project and provide your home with a fresh new look.
My London Builders has developed a reputation for its quality, professionalism, unique style and speed of work. The company is willing to do all the hard work for you and make sure that your project is completed on time without exceeding the budget.
It has a policy of providing all the cost estimates upfront so you can be sure that there will be no surprises in the future. In short, if you are looking for the best painting and decorating services in London, then you need to look no further than My London Builders.
Hiring professionals isn't as expensive or as risky as you think. Using a reputable firm, with a proven track record is the best way to ensure you get your money's worth.