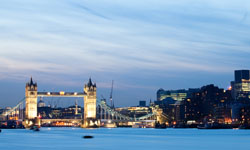 We have seen a dramatic shift over the past few years from multinational brands, large conglomerates to smaller, more local businesses. This shift seems to be across the board, from local builders to farm shops, local artists to jewellery makers.
We have seen a shift from previously trusted brands, with cheap products sourced from abroad, to smaller operations with local products. We are now much more interested in the provenance of the ingredients and materials we consume. While big brands and supermarkets still dominate our shopping landscape, local builders, butchers and bakeries are regaining ground they lost in the 80s and 90s.
An example of this is on restaurant menus. They now dedicate valuable space to promoting local produce and providing the origin of many of the ingredients used. This is both to promote local growers, but also to cash in on this emphasis on awareness. Whether it's a consciousness about air miles, environmental issues or just wanting to support local businesses, the move is still gaining momentum.
Local builders have seen a similar uptick in work in their areas, as people become more aware of the need to support local industry. It isn't just builders, it's the other trades too who are seeing an increase in customers looking for tradesmen in the local area to support.
Interested in our services? Give us a call today

What ever you need, any type of building work, can be done fast, efficiently and for sensible price. We can provide free estimates. Book your estimate now. Just dial 020 8829 0458 and one of our assistants will answer all your questions.
Whould you like find out more about our services?

We have experienced specialists in any type of building works! If you want to find out more about how we could improve your home and pricing please send your question over email and we would be more than happy to answer.
While things are still undoubtedly difficult for everyone, this emphasis on being local has developed a completely new approach to marketing. So much so that search engine giant, Google introduced a specific local business search into its web applications.
Now if you want to seek out a local builder you can do so through the search engine. It's another option to picking up the phone book or Yellow Pages to find a local builder, plumber or other trade. Taking builders as a specific example, those using "local builders" in their marketing are finding they are getting more trade as a result.
This must partly be down to wanting to support local trades, but also because of the fears of being ripped off. Employing a building firm in your area seems less risky that using one from out of town. Firms like My London Builders have capitalised on this by marketing locally, using local tradesmen and concentrating on areas close to our base.
So far it seems to be working. The feeling is that a builder who lives just round the corner, or whose kids go to school with yours is much less likely to leave you in the lurch as a complete stranger. Not true of course, local builders who are cowboys don't care about such things.
In the example of My London Builders, we have made great effort to utilise the local trades to fulfil our contracts. At the same time ensuring good quality workmanship and delivering on time. This helps the "local" aspect of the industry as well as our own reputation.
As long as local builders and other industries deliver on expectations, the increased awareness of provenance and the support local businesses enjoy will only increase.