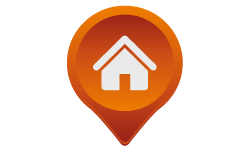 My London Builders are a firm of local builders serving London and South East England. We provide the full range of building services from small-scale property renovations to huge commercial builds. With a long track of proven results and satisfied customers, we are well-placed to deliver high quality, local building services to all our customers.
Some of the services we offer include:
Property refurbishment
Modernisation
Kitchen or bathroom design and installation
Extensions
Loft or garage conversions
Central heating and plumbing
Plastering
Decorating
Electrics
New builds
Whatever the project, whatever the size, My London Builders deliver. Contact us for a free quote today!
Local Builders, Local Knowledge
Interested in our services? Give us a call today

What ever you need, any type of building work, can be done fast, efficiently and for sensible price. We can provide free estimates. Book your estimate now. Just dial 020 8829 0458 and one of our assistants will answer all your questions.
Whould you like find out more about our services?

We have experienced specialists in any type of building works! If you want to find out more about how we could improve your home and pricing please send your question over email and we would be more than happy to answer.
We work all around London and South East England and know the area well. We know the property types, the particular challenges, and the requirements of building and renovation projects in the region. We know the periods, we know the architecture, we know the planning system. We know more than enough to deliver what you need.
We all live and work in the area, so can appreciate the specific challenges you might face. We can also appreciate the character of buildings in the area, which allows us to design high-quality interiors and manage the requirements of the 21st century with the needs of traditional or historic buildings. This combination allows us to provide a very high quality finish to any project we undertake.
Local builders also offer a more personal service. We aren't just your contractor, we're your neighbours too. We know the people, the area, other tradesmen, suppliers and everyone we need to get the job done on time and on budget. When it comes to building projects, local knowledge pays, literally.
People Make it Happen
My London Builders has created professional team of trades who can undertake any home renovation project imaginable. These select individuals are experienced in all manner of home renovation and building projects, both residential and commercial.
Everyone from expert project managers to skilled trades are focused on delivering the perfect property. The understanding and workmanship that we bring to your project, is second to none. You can expect the highest possible standards as the very minimum. You can also expect to see the job finished on time, and on budget.
Rising to the Challenge
Local builders know all too well the range of buildings in London and the surrounding areas. Each era has its own characteristics, and challenges. From Georgian to Victorian, modern to listed, no two properties are ever the same.
Each building project presents a unique set of challenges which local builders, with their local knowledge will be able to tackle. We use only the most experienced trades with a track record of delivering high quality work. That's why we can confidently promise that we will deliver the best possible finish in the best possible time.
If you're looking for local builders you can trust. A company that delivers on its promises and only regards a project as complete once you're completely satisfied, contact My London Builders today. We'll be happy to help!