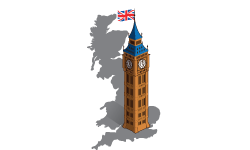 It isn't easy being a builder in London. In fact it's quite difficult. Not only is competition fierce, but there are so many companies that do substandard work giving the rest of us a bad name.
My London Builders has worked hard to build a reputation for solid workmanship and reliable practices. We have slowly gained a loyal following of satisfied customers who believe we are worth dealing with time and again.
Much of our work is repeat business, because once you have found a reliable tradesman, you don't let them go. We perform so well in a competitive market because we know the secret of doing business. Retain control, deliver on promises, have attention to detail and don't leave site until the customer is completely happy.
Control
Interested in our services? Give us a call today

What ever you need, any type of building work, can be done fast, efficiently and for sensible price. We can provide free estimates. Book your estimate now. Just dial 020 8829 0458 and one of our assistants will answer all your questions.
Whould you like find out more about our services?

We have experienced specialists in any type of building works! If you want to find out more about how we could improve your home and pricing please send your question over email and we would be more than happy to answer.
By limiting the use of sub-contractors, we retain more control over the quality and speed of the build. We know our people and only select those who can work to our pace and our quality standards. Not everybody makes the grade, our customers expect great work, which means we demand excellent work.
By maintaining control, we can avoid many of the pitfalls other builders in London face. Poor quality workmanship, poor attendance and a "that will do" attitude. Those things simply won't work at My London Builders.
Deliver
We don't make promises we can't keep, we don't provide unrealistic quotes, or timescales and we ensure we can deliver everything before we say we can. There is nothing worse than being promised the earth and being delivered the moon. Those are not things you will ever experience with My London Builders. If you're a good builder, London is a great place to work, if you're not, word travels fast.
Attention to Detail
No matter what the size of the project, attention to detail is a must. Often it's the little things that matter most, and can enhance the finished product. Not having an eye for detail can also spoil a project too. Missing those little things, forgetting little details, or not noticing mistakes are all too easy, but not acceptable with My London Builders.
Everything has to be perfect. You demand it of us and we demand it of ourselves.
Satisfaction
Many builders in London will leave site as soon as is humanly possible. Sometimes before the project is finished, and always as soon as the last job is done.
This is another area where My London Builders seeks to be different. We have a customer-centric approach, which means we appreciate that we are there to do a job, but that job isn't finished until you're completely happy. No excuses, no waiting until tomorrow, the project is only complete once you say it is.
Of course, there has to be some common sense in there, so we complete the project according to the original agreement, anything added on will have to be agreed with us first. We're flexible enough to accommodate every reasonable request, so just ask.
For the best builder London has to offer, contact My London Builders today!