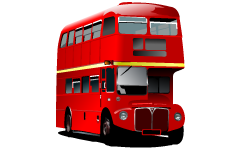 If you're looking for a builder in London, look no further! My London Builders operate in the city and South East England, covering a wide geographic area. If you want something built, repaired, renovated, refurbished, extended, converted, rewired, plumbed, plastered, painted, fitted or fixed, we're the people to call.
We are an experienced building company made up of a collection of trades. Our goal is to ensure that the best people and the best materials come together seamlessly to drive your project to completion. We offer a comprehensive, end to end approach that builds trust and delivers real results.
Managed
We take the stress out of having work done of your home by managing everything for you. We have all the necessary trades to perform the project on staff. Everything from planning to construction, plastering to painting all under one roof. We take care of everything, so you don't have to. We have the finest builders in London, all ready to make your house a home.
Interested in our services? Give us a call today

What ever you need, any type of building work, can be done fast, efficiently and for sensible price. We can provide free estimates. Book your estimate now. Just dial 020 8829 0458 and one of our assistants will answer all your questions.
Whould you like find out more about our services?

We have experienced specialists in any type of building works! If you want to find out more about how we could improve your home and pricing please send your question over email and we would be more than happy to answer.
We ensure you're not inconvenienced by delays, poor materials, or unnecessary intrusions into your daily life. We coordinate everything so that you can get on with your life and not worry about a thing.
Guaranteed
Everything we do is guaranteed, certified and will pass building regulations. All our qualifications and certifications can be made available for inspection upon request. We appreciate that you want to know your home will be in safe hands!
My London Builders takes care of your home as if it were our own. We're not the only builder in London, but we're determined to be the best. Contact us for a free, no-obligation quotation. We're cheaper than you might think!
Delivery
My London Builders don't make promises they can't keep. If we can't do something, we'll tell you. If we can't keep to a schedule, we'll tell you. If we have problems with something, we'll tell you. In other words, we don't just work for you, we work with you.
The quotation we provide will be backed up by a full written breakdown of what's included and what isn't. Any schedule on this quote will be an accurate assessment of how long we think it will take us to do the job. We aim to do everything we can to deliver on that quote in every way.
We all have experience of being a builder in London so can provide accurate assessments of work. We know you only have this quote to go on, and will do everything we can to stick to it.
In essence, all these things are part of our crusade to become the best builder in London, bar none. Why not give us the opportunity to prove it? Words are great, but actions speak louder.
The next time you need a builder in London, think My London Builders. Our aim is to be the best firm in town. We have a host of satisfied clients, and would be only too happy to add you to that list.
Contact us through the site, or call us today on 020 8829 0458